Recently we've encountered a small but very irritating glitch in the WordPress editor whereby the content editor will jump down by a line when clicking in the text area.
After a bit of investigation we discovered this can be solved by disabling the "Enable full-height editor and distraction-free functionality" checkbox in the Screen Options tab in the top-right of an edit page.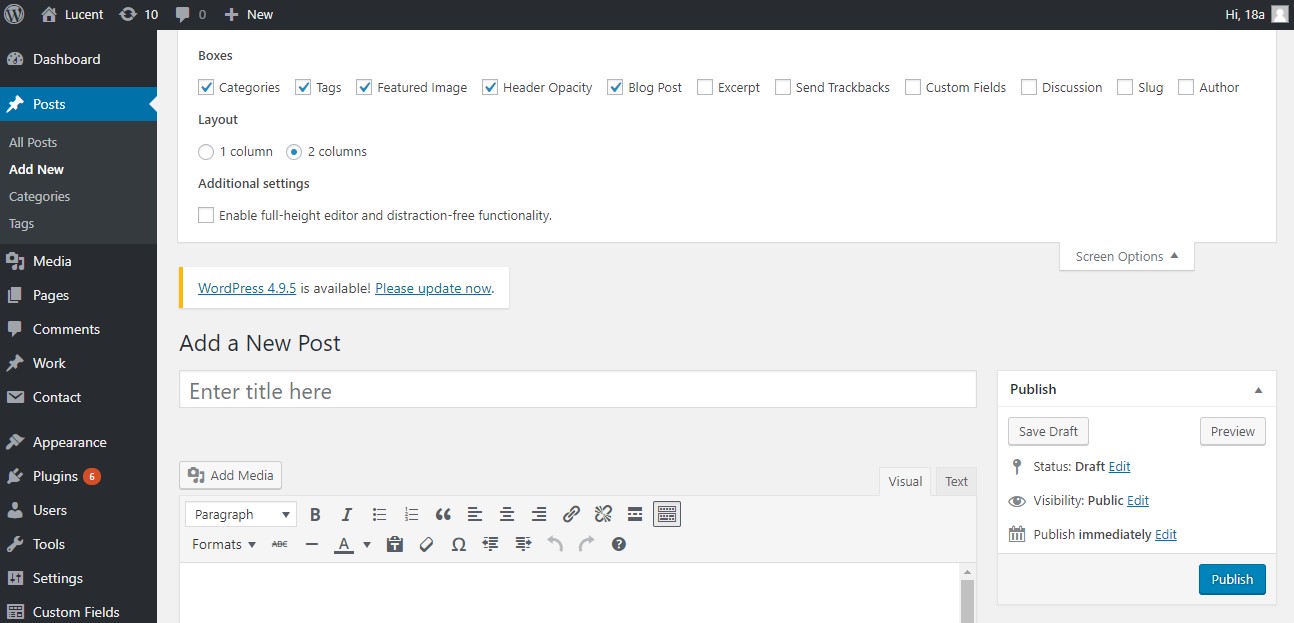 We're still investigating the cause of the issue but we'll be sure to update here as soon as we find out!
Want to share? Tweet it!
More from our blog
7.06.21
We're looking for an experienced PHP developer to join our highly effective team. We're problem solvers, with clients depending on us - some of them… Read →
6.04.21
We've been busy helping our client OilPrice.com with the launch of their new trading platform. Made in conjunction with FTSE 250 company owned Markets.com, OPCMarkets… Read →
23.03.21
We recently had 3 clients - within the space of a few days - ask us for video heros on their home page. We do… Read →