We were flattered to be amongst the very few who got a sneaky peak at Beyond The Bean's exciting new branding earlier this year so that we could design and build their new website around it.
Our friends at Carruthers Tanner transformed their brand, which as well as featuring a very clever coffee bean design in the centre, allows them to be really creative with the idea of "Going Beyond".
The Bristol based drinks company are Internationally known with a fleet of highstreet brands you're bound to recognise from your favourite coffee shop or delicatessen. Each brand has it's own website, but BeyondTheBean needed a fresh look for their corporate site - the overarching organisation who their customers know and do business with in order to stock and sell their brands. As they now have customers in over 50 countries, they needed to show how the company have grown up and evolved, without being overly corporate and stuffy.
From a technical point of view, we stuck with WordPress, which is what we used for their last site about 8 years ago, as their team all know it. As usual, we kept plugins to a minimum to ensure the longevity and security of the site, and designed and built flexi-pages which allow them to build up whatever content they want, rather than be tied to specific templates for certain pages. This means they can publish any content they wish to on engaging and vibrant pages that they can build to suit the text and images they're working with. Accents of colour let them customise the pages to suit the brand they're talking about, and they can sprinkle in brand motifs as backgrounds.
The launch had to go on hold for a few months due to COVID-19 but now it's liveand working hard for the Beyond The Bean team.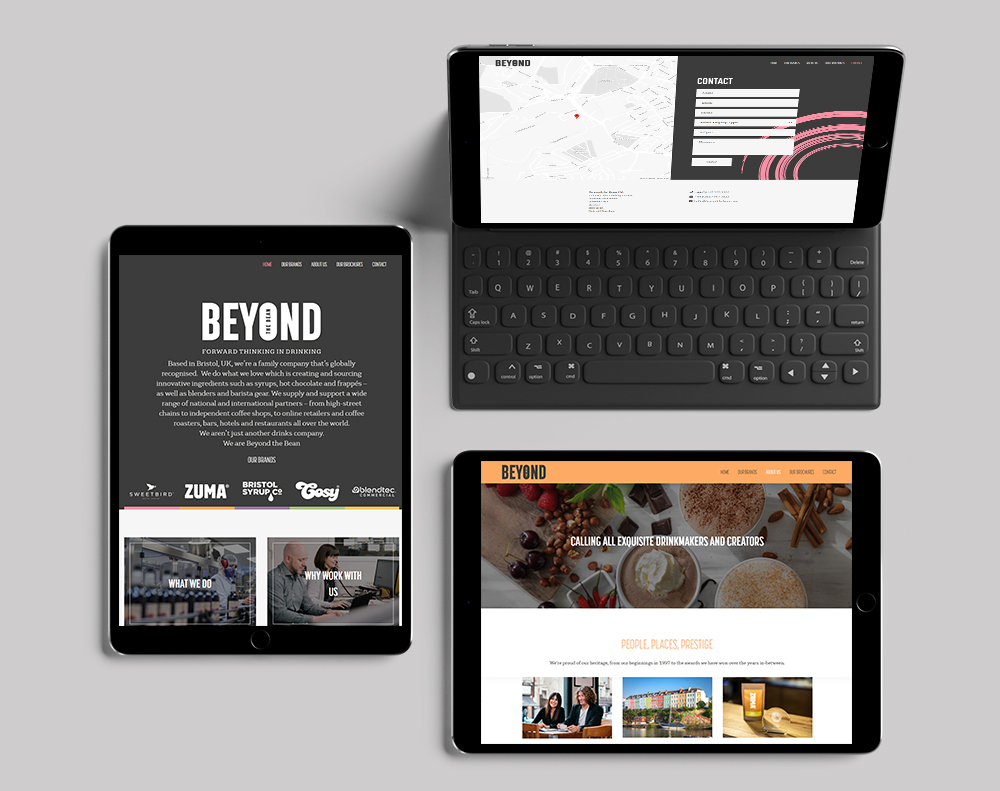 Want to share? Tweet it!
More from our blog
7.06.21
We're looking for an experienced PHP developer to join our highly effective team. We're problem solvers, with clients depending on us - some of them… Read →
6.04.21
We've been busy helping our client OilPrice.com with the launch of their new trading platform. Made in conjunction with FTSE 250 company owned Markets.com, OPCMarkets… Read →
23.03.21
We recently had 3 clients - within the space of a few days - ask us for video heros on their home page. We do… Read →