Email marketing is a vital tool businesses and organisations use to promote products or services - and in more recent times, develop crucial relationships between a brand and it's customers.
Deliverability - how likely it is that your email will actually get infront of each subscriber to your mailing list and not end up in spam, or not even get that far - is therefore a key aspect of this type of marketing and can be seen to really make or break campaigns.
Deliverability is a 2 way street - email sending services need to ensure their IPs aren't black listed and that they can technically, behind the scenes somewhat, convince email clients (Gmail, Outlook etc.) that they are trustworthy. Meanwhile when you write your newsletter you need to make sure you don't make your text sound too spammy, make sure you maintain good list hygiene, encourage good open and click rates by timing your campaigns to suit your audience and generally keep your readers engaged.
We recently had a client ask us who was top of the tree at the moment for email deliverability, from a sending service point of view, and we stumbled upon a fantastically thorough study by EmailToolTester. They have studied the delivery rates of 14 different email sending services over time, including MailChimp and AWeber to track how they perform - but also whether they're improving or slipping. In their latest tests, the top performer for deliverability was MailerLite with a strong 94.8% success rate. This was closely followed by ActiveCampaign with a 93.8% rate - who had the highest score on the board for their 97% result in January 2019 and next highest score on the chart of 96% in March 2018. So ActiveCampaign have lost their crown in the last round of tests but are still a close second and have a great track record.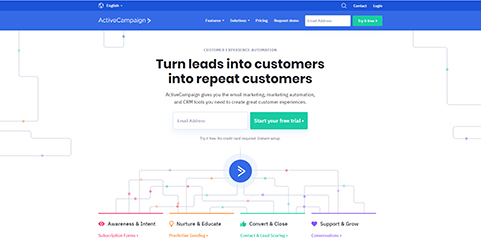 Most of our clients opt for MailChimp - the sending service turned CRM who are on a mission to be more and more things to more and more organisations - who came in 4th place in the most recent tests with a score of 90.6%.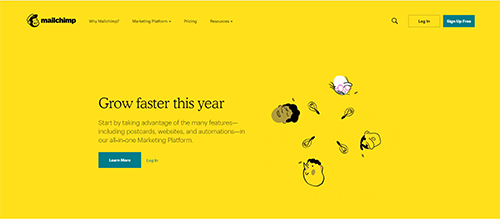 Notably missing from the list were Campaign Monitor, Bronto, Listrak and Pardot (from Salesforce) - other client favourites - but that may be due to the reviewers being based in mainland Europe where these companies may not be so prevalent.
Another test they did was whether the emails being delivered to Gmail accounts actually made it to the main inbox, or to a reader's "promotions tab". In the past apparently MailChimp failed at this quite badly, with 100% of MailChimp emails ending up in the "promotions" tab, which let's face it, is only a slight step above spam. But by July 2019 they'd got this down to just 20%. Meanwhile, ActiveCampaign looked to be storming it with 0% skipping the main inbox since the tests began in 2017.
The test also looked at the success rates of getting your emails in the inbox of particular mailboxes:
Gmail
Microsoft (Outlook and Hotmail)
Yahoo
AOL
Looking at the results, it appears Gmail is the toughest nut to crack with lots of services scoring 95% but nothing higher. Meanwhile ActiveCampaign, Constant Contact, Drip and MailerLite scored 100% with Microsoft and loads scored top marks with AOL and Yahoo. So if you know your mailing list predominantly features email addresess from one email provider over another, those results may be worth taking into consideration.
Overall Active Campaign seemed to score incredibly highly across the board - to the extent I was suspicious that the whole test and blog was potentially a satellite site for the brand planted out there as a clever and elaborate ad! But EmailToolTester explain on their About page that they fund themselves by affiliate advertising (taking a commission if you click on any links they cite) yet remain independent. They also claim that not all of the services they test have affiliate programmes - so that shouldn't be why some big names are missing.
"Being independent from the providers is the foundation of our reviews, and we pride ourselves that our review scores are plausible and make sense."
EmailToolTester, quoted 20th Jan 2020
At 18a we regularly build emails that reach thousands of recipients, so if you need a hand with your email marketing - whether it's list hygiene, consultancy or an email newsletter design and build, please get in touch.
Want to share? Tweet it!
More from our blog
6.04.21
We've been busy helping our client OilPrice.com with the launch of their new trading platform. Made in conjunction with FTSE 250 company owned Markets.com, OPCMarkets… Read →
23.03.21
We recently had 3 clients - within the space of a few days - ask us for video heros on their home page. We do… Read →
12.03.21
Our lovely friends over at Create Health have unveiled their beautiful new brand, and we were thrilled to be involved. WordPress developer Jon built their WordPress… Read →