We were very excited today to see one of our latest designs on BBC 2's Working Lunch. The great new website
Stuff2Send.com
which we've been working on since it's launch, adding new features and giving it a fresh look, was featured as part of Money Saving Monday. The feature clearly expressed just what a great idea the site, the brain child of founder Colin Hay, is - with interviews from all walks of life showing just what a fantastic service the site offers. An art student who currently has to drive across the country each week helps cover his petrol costs by transporting things for people, a property developer paid just £55 for someone coming down from the North to bring his new spiral staircase all the way to London (much cheaper than him hiring a van and taking the day off work), and a family run courier company now manage to make use of their return journeys too - when previously their van would have been empty. 
Watch the feature on BBC iplayer
(quick! It won't be live forever!)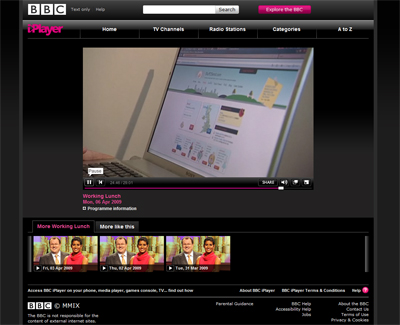 Want to share? Tweet it!
More from our blog
24.09.20
2020 has certainly been a very different sort of year. We've been thankful that for us - despite the team all working from home -… Read →
18.08.20
Over a decade ago we planted a small fruit orchard at Tom's parents house, planting a tree for every website we built in our first… Read →
14.08.20
We are very excited to be able to announce that 18a's CTO Tom Freeman has been shortlisted for the British Farming Awards' Agri-tech Innovator of… Read →