We built Mahi Natural's first website 10 years ago, and it was time for a refresh!
When we originally built the site in 2011 we did so using OpenCart, and it's served them well for the last decade. However, there were a few upgrades we'd been recommending, and a few things we wanted to improve for GDPR. When the time came for a server upgrade too, something needed to change, and the Mahi team opted to move to Shopify.
Mahi Naturals specialise in selling niche brands in the UK, such as their Woobamboo range of bamboo toothbrushes. Moving to the hosted shop platform Shopify allows them to have a secure, up to date shop as they move into their second decade, with us adding features as they want them.
Due to the server upgrade, we had 1 week to select a theme, build their Shopify site, and get them ready to trade on the new platform! They also had hundreds of products to migrate and we found that online tools couldn't manage to transfer them from Mahi's version of OpenCart over to Shopify. So our Developer Matt worked his socks off to get them all manually transferred in record time!
This was actually our first time working with Shopify, and overall the experience was very good! The user experience is of course smooth and straight forward, and everything in admin seems well considered. If I'm honest though, I assumed a Shopify shop to have everything you could possibly want in an ecommerce solution, as they're a shopping platform, yet I was surprised by how much is on a theme level. As our client opted for a free, basic theme that would be quick and cost effective to set up, there are various options - such as things around images or related products - that aren't as versatile as I'd have hoped.
Whilst Matt was building the Shopify shop, Tom was building a WooCommerce shop for a WordPress client, so we'll compare the two soon and feedback our verdict!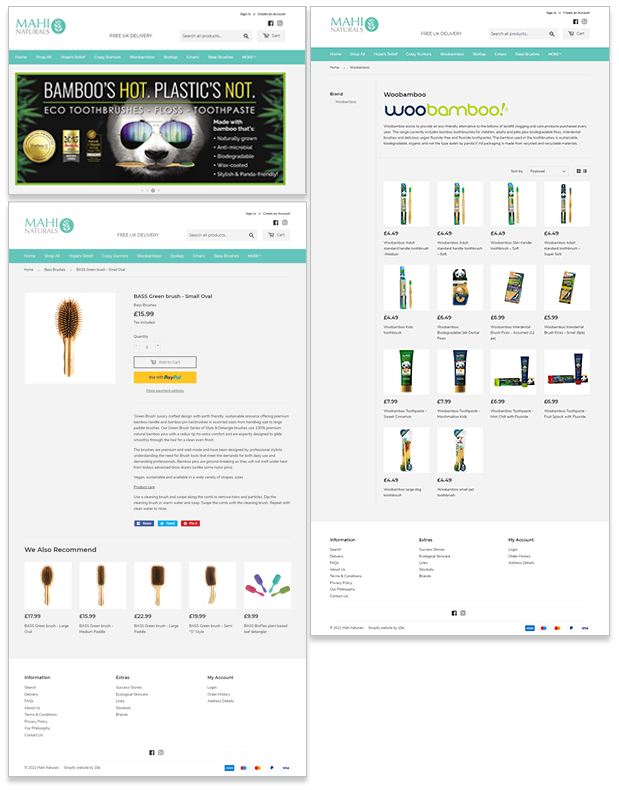 Want to share? Tweet it!
More from our blog
7.06.21
We're looking for an experienced PHP developer to join our highly effective team. We're problem solvers, with clients depending on us - some of them… Read →
6.04.21
We've been busy helping our client OilPrice.com with the launch of their new trading platform. Made in conjunction with FTSE 250 company owned Markets.com, OPCMarkets… Read →
23.03.21
We recently had 3 clients - within the space of a few days - ask us for video heros on their home page. We do… Read →