Customising your menus in WordPress
I had an interesting issue today when something as simple as an icon disappearing made quite a difference to the usability of WordPress!
I was working on a site with GetShopped's WP e-commerce installed - which I'm not sure is entirely relevant, but it is a variable that might be significant!
I wished to remove an item from a Menu in WordPress admin, and just couldn't see where to do it. I also couldn't add a CSS class to any of the menu items - as I have done in the past. Anytime I tried to do anything to the menu element it simply moved it around the screen.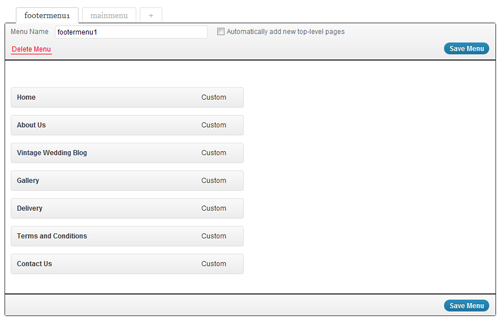 I was sure there had been a little something to click to view more options previously - so with some slower mouse movements I found the cursor change when I hovered over the end of the menu element - and when clicking on the end of the element the box I wanted appeared!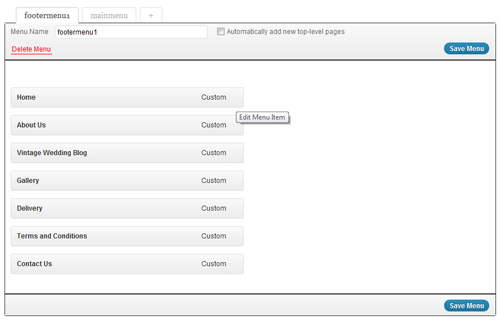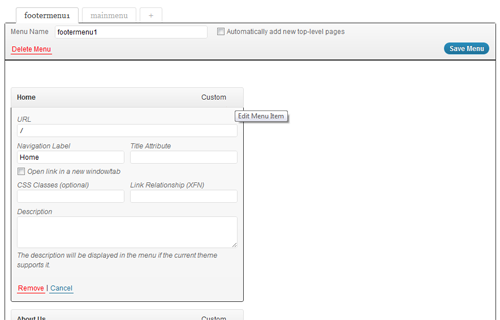 And here I could at last add my CSS classes (because I'd selected for them to view in "Screen Options" at the top of the page) and remove a tab I no longer required.
This was on WordPress version 3.3.1 and so I checked another blog running the same version and found that there should be a little grey arrow here - and not such heavy outlines around the boxes (shown below)... hence mentioning the fact that the site that's missing the icon is running GetShopped's WP e-commerce.

Want to share? Tweet it!