The Dead Circus has come alive!
One of our latest website is now live! It is The Dead Circus.
This site was made to promote a one off Halloween party. It is set to be a great event and it's now fully booked.
The site had an in-built ticket booking system, which let customers buy not only a ticket to the event but also book transportation to and from the event too!
This will be a night to remember. I just hope you booked your ticket in time!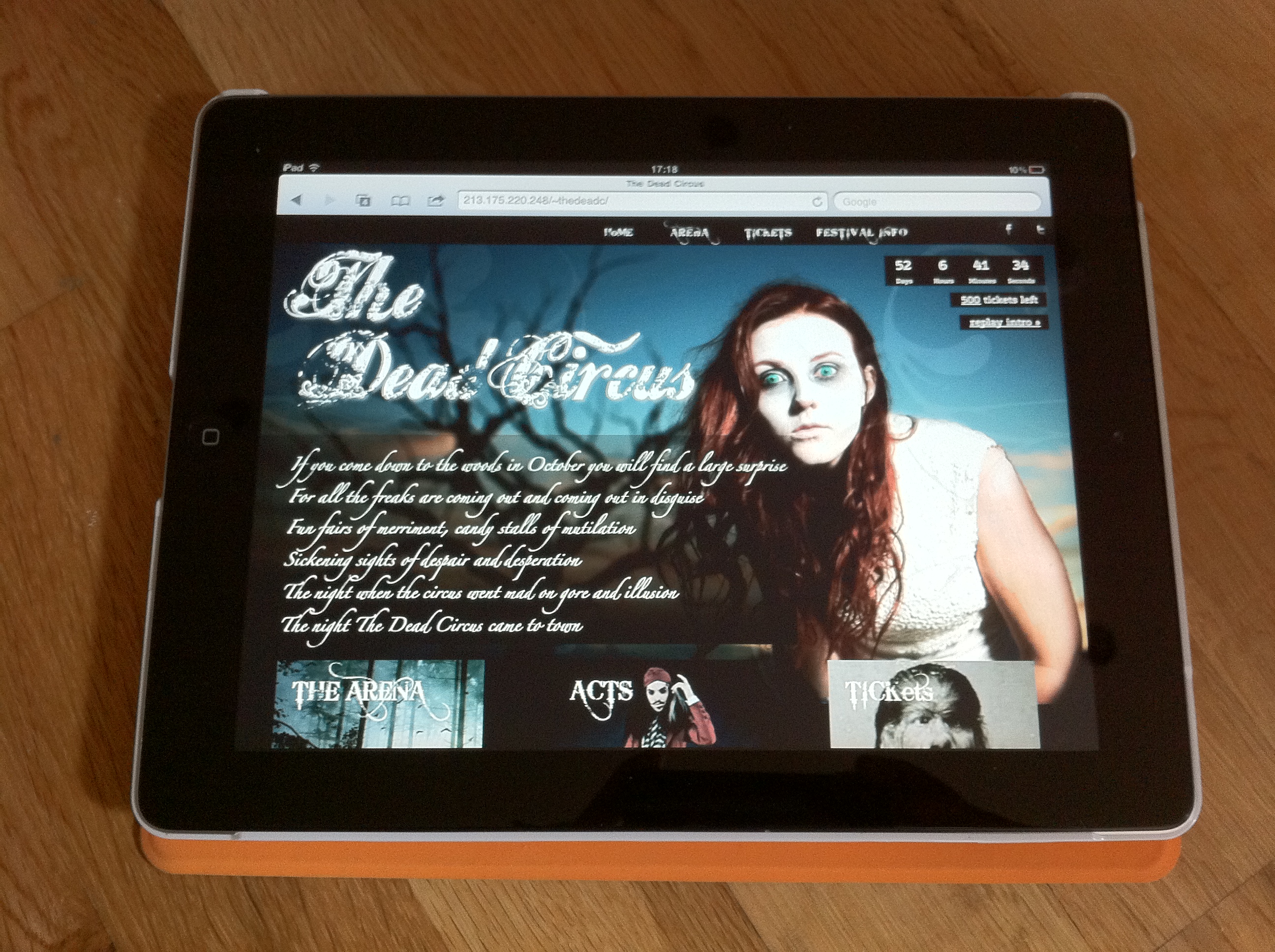 Image of the site taken from on an iPad.
If you are thinking of having a website made, or getting an old one updated please feel free to contact us!
Want to share? Tweet it!